The Movement for a New State: Can it Work?
September 16 @ 12:00 pm

-

2:00 pm

Free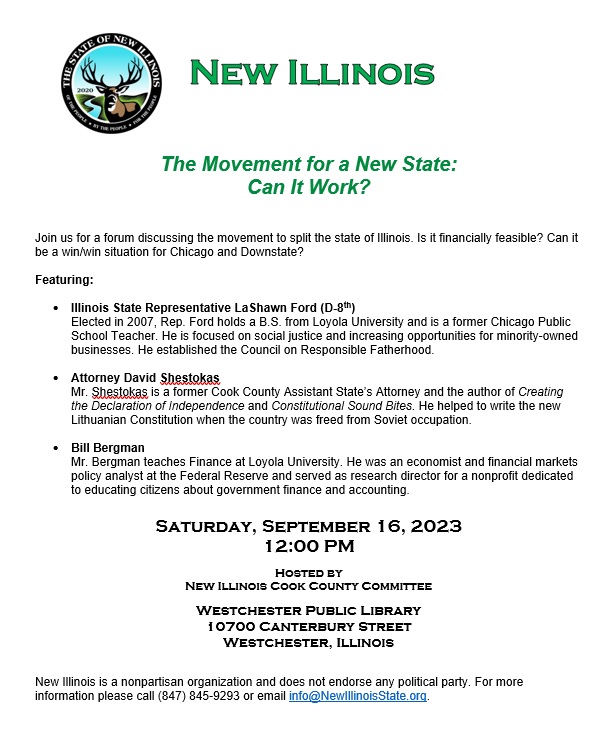 We are very excited about this event!
Rep. LaShawn Ford of Chicago is the ONLY Democrat in the Illinois State legislature who has said he is willing to have the conversation about splitting the State of Illinois. His chief concern is that New Illinois would go broke without the revenue from the City of Chicago. This is a concern that many people have voiced when they first hear about the movement for the 51st State.
Also addressing that issue will be Bill Bergman, Finance professor from Loyola University. Our third panelist will be constitutional lawyer David Shestokas who will discuss the possibility of a new state from a legal standpoint.
We are looking forward to learning A LOT from this forum. If you live within a reasonable driving distance from Westchester, please plan to be there!